【ageHa SPRING COCKTAIL!!!】
2018.02.26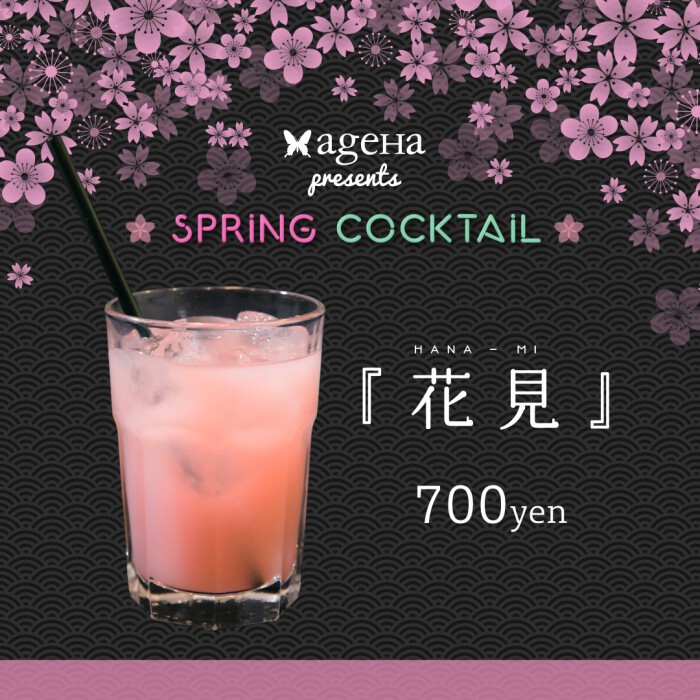 昨年、皆様にご好評を頂いた「花見」今年も復活です!
桜のリキュールと日本酒を使用したさっぱりとクセもなく優しい色味で桜を感じる口あたり。 男性も女性も問わずおすすめです!
カクテルで楽しむ"お花見"を今年もどうぞ!!

"Hanami" (flower viewing), the event that has everyone excited, is coming back this year!
Using cherry liqueur and Japanese sake, enjoy this refreshing drink with a gentle taste while tasting the infamous cherry blossoms.
Both men and women would love this drink!
Come enjoy this year's "Ohanami" (flower viewing) with our cocktails this year!